City of San Diego receives grant to develop
new Regional Cyber Innovation Center
The City of San Diego has received federal grant funding to develop a new San Diego Regional Cyber Innovation Center to help local agencies prevent and protect against cyberattacks.
The Cyber Innovation Center will provide the greater San Diego region with coordinated cybersecurity awareness through collaborative access to tools, intelligence and a trained and capable workforce. The goal is to enhance cybersecurity resilience through timely sharing of information and analysis, and specialized training with safe environments to simulate and defend against cyberattacks.
Cyber crime has soared in recent years with an estimated $6 trillion in damages in 2021, according to industry expert Cybersecurity Ventures. There have also been several recent attacks on San Diego's local agencies and institutions, including Scripps Health, the Port of San Diego, the City of San Marcos and UC San Diego Health.
 The city received two grants from the U.S. Department of Homeland Security totaling about $928,000 to develop a project management plan for the San Diego Regional Cyber Innovation Center.
TOP PHOTO: ©Andreus – Can Stock Photo Inc.
DA's investigators serve search warrants
at firms linked to 101 Ash St. controversy
Times of San Diego
Investigators with the San Diego County District Attorney's Office served search warrants Tuesday at the headquarters of real estate brokerage Hughes Marino and Cisterra Development, both of which have been linked to the city's much-debated lease-to-own deal for the 101 Ash Street building in downtown San Diego.
The search warrants served Tuesday morning follow a lawsuit filed by the San Diego City Attorney's Office to void the city's lease-to-own agreements in both the 101 Ash Street and Civic Center Plaza building deals.
A DA's spokesman confirmed that investigators served search warrants at both locations but did not elaborate on the nature of the investigation.
The City Attorney's Office alleges in its litigation that commercial real estate broker Jason Hughes — CEO and owner of Hughes Marino — represented himself to be a "special volunteer for real estate services" who was negotiating the building deals on the city's behalf for free "out of a sense of civic duty."
However, the city says he was paid $9.4 million in unreported compensation from Cisterra Development, the landlord, in both transactions.
Read more…
Scripps Oceanography's Lucian Parry operates the truck-mounted LiDAR system during a cliff survey in Del Mar. (Credit: Erik Jepsen/UC San Diego)
Scripps Oceanography receives $2.5 million
to lead new coastal cliff research
A newly-funded program to accelerate the science behind coastal bluff failures was signed into law this week. The bill, AB 66, will fund enhanced coastal monitoring to better understand the timing of bluff failures and help inform recommendations towards the development of a potential early landslide warning system.
The bill was introduced by Assemblymember Tasha Boerner Horvath, who secured $2.5 million for this three-year study through the state budget. Scientists at Scripps Institution of Oceanography at the University of California San Diego will lead the research on cliff erosion.
Scripps Oceanography coastal geomorphologist Adam Young has been surveying the cliffs in San Diego County for several years using Light Detection and Ranging (LiDAR), a system that scans the cliffs with a laser creating very high resolution three-dimensional spatial maps of the coast. Young's research aims to better understand coastal change such as the multiple interwoven cliff erosion processes that create cliff instability and trigger gravity-driven failures. 
Read more…
12-week apprenticeship program announced
for careers in software engineering
The San Diego Workforce Partnership and Creating Coding Careers announced a new 12-week pre-apprenticeship program aimed at removing financial barriers to careers in software engineering for San Diego job seekers with no up-front cost. 
Creating Coding Careers is designed to address skill shortages in San Diego's fast-growing tech industries. To apply, interested individuals are encouraged to register directly through Creating Coding Careers. Applications will be reviewed on a rolling basis.  
Upon joining the apprenticeship, participants will sign an $8,000 ISA to cover the cost of training and will begin paying back the fund after they secure a job that pays more than $50,000 a year. After completing the 12-week apprenticeship program, graduates will receive a $2,100 stipend before joining Creating Coding Careers' paid 12-month apprenticeship. Apprentices will be paid $18 an hour as they learn crucial coding skills by working on real projects for local employers.
Lawmakers launch attack on Newsom administration
on its handling of nursing homes amid pandemic
CalMatters
California's reputation as a national leader in the COVID response was turned on its head Tuesday, when state lawmakers launched a blistering attack on the Newsom administration's handling of nursing homes amid the pandemic. 
The rebuke of the California Department of Public Health came during a legislative hearing on the state's process for licensing nursing homes, during which lawmakers repeatedly cited an investigation from CalMatters' Jocelyn Wiener that found the state allowed Shlomo Rechnitz, California's largest nursing home owner, to operate many facilities even as their license applications languished in pending status — or were outright denied. Rechnitz is now facing a lawsuit alleging that one of his homes — for which the state denied him a license — is responsible for the COVID-related deaths of 24 residents. 
Assemblymember Jim Wood, a Santa Rosa Democrat who chairs the Assembly Health Committee, asked Cassie Dunham, an acting deputy director of the state health department: "Where is the proactive, patient-centered, public safety approach here? … Because I don't feel it right now. … We have to wait for news articles. We have to wait for people to die."
Insurance chief orders 3 insurance companies
to reimburse excess premiums they charged drivers
Insurance Commissioner Ricardo Lara on Wednesday directed three auto insurance companies to reimburse California drivers the excess premiums they were charged from the start of the pandemic, or face legal action. The commissioner's order is directed at Allstate Northbrook Indemnity Company, Mercury Insurance Company, and CSAA Insurance Exchange. Together, these companies insure approximately 20 percent of all California drivers.
The department's analysis found that, from March to September 2020, insurance company groups returned on average 9 percent of auto premiums, but they should have refunded nearly double that amount —17 percent — over the seven-month period. As a result, many insurance companies overcharged consumers for their private passenger automobile. 
The three insurance companies named in the order have 30 days from Oct. 5, 2021, to respond.
Governor signs bill requiring food delivery apps
to disclose hidden fees, pay all tips to workers
When struggling small restaurants turned to food delivery apps to keep their businesses afloat during the pandemic, many owners reported actually losing money on their orders., Gov. Gavin Newsom signed Assembly Bill 286 into law, requiring food delivery companies like GrubHub, DoorDash and UberEats to reveal all hidden charges and fees in a clear, itemized cost breakdown of each transaction to restaurants and their customers. 
"Gig companies have profited during the pandemic by keeping consumers and restaurants in the dark about the true cost of their services," said Assemblywoman Lorena Gonzalez (D-San Diego). "Now, small restaurants and their customers will know what they're being charged upfront and get to see exactly how much is actually benefiting the restaurant."
Kacy Thompson rejoins Balestreri Potocki
& Holmes law firm as an associate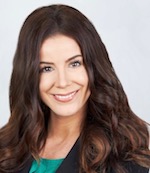 Kacy Thompson
The San Diego law firm of Balestreri Potocki & Holmes announced that attorney Kacy Thompson has rejoined the firm as an associate. 
 Thompson represents clients in both Nevada and California in the areas of general business, employment law, construction defect, business litigation, complex civil litigation, and personal injury. 
In addition, she has experience serving as general counsel for clients, providing management support as well as reviewing, drafting and negotiating contracts.
Prior to rejoining BPH in 2021, Thompson was an associate attorney with Morris, Sullivan and Lemkul in Las Vegas, Nevada. 
Additionally, she served as a judicial clerk for the Eighth Judicial District Court in Las Vegas to judges handling both family and civil matters.
Balestreri Potocki & Holmes provides comprehensive counsel to large and small companies across a wide range of established and emerging industries. More information about the firm can be found at: www.bph-law.com. 
Jay Matthes appointed chief operating officer
at Capstone Advisors in Carlsbad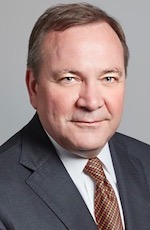 Jay Matthes
Real estate investment, development, and advisory firm Capstone Advisors has added Jay Matthes as chief operating officer, further solidifying its expertise in investing, managing and developing a wide variety of real estate assets in key markets and positioning the firm for continued growth.   
An experienced senior executive, Matthes has led both operational and financial aspects of retail, office, industrial, multifamily and hotel investments and developments throughout the U.S. In his most recent role as executive vice president at American Realty Advisors, he led a team of 10 asset managers and staff, overseeing a $1.6 billion retail investment portfolio totaling over 5.4 million square feet.
Prior, as director of asset management for Grosvenor Investment Management, Matthes managed a 4.3 million square feet portfolio of office, retail and industrial properties as well as 1,300 apartment units located throughout major U.S. markets. 
 A real estate expert who's cultivated relationships with tenants, leasing and investment sales professionals, institutional investors and other key industry participants, Matthes' role at Capstone Advisors will rely heavily on developing key relationships in new markets, leading company operations and managing overall asset strategy for the company's growing portfolio. 
William R. Fenick has been named
executive director of USO San Diego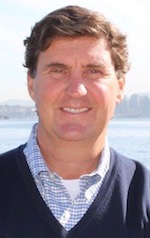 William Fenick
USO San Diego has named Capt. William R. Fenick (USN Ret.) as its new executive director.
Prior to USO San Diego, Fenick served as the  executive Director for the SEAL Family Foundation, where he led the organization's operations, board management, financial management and donor relations, as well as the growth and development of the global not-for-profit.
"With experience growing up in a Navy family, and a career spent serving as an officer in the Navy, and a second career spent serving Navy families, I can think of no better leader for USO San Diego than Bill Fenick," said USO West President Bob Kurkjian. 
Fenick served his country for 28 years as a naval officer and brings to USO San Diego a wealth of expertise in leadership, team building, financial management, contracting and logistics, as well as a track record of success in public relations and governmental affairs.
He has served on multiple senior staffs in Washington, D.C. and abroad, and has experience operating on both coasts.
Greater San Diego Association of Realtors
announces additional grant funding
The Greater San Diego Association of Realtors announced additional grant support for Smart Coast California, a 501(c)(6) organization founded by Realtors in response to sea level rise policies impacting coastal communities and property owners.
Grant funds totaling $300,000 were approved on Oct. 5 by the California Association of Realtors IMPAC Trustees. The organization was previously awarded $212,000 in August by the National Association of Realtors bringing the total grant funding to $512,000. 
SDAR President Carla Farley also serves as the 2021 president of Smart Coast California. The organization was founded in 2019 to monitor coastal policies and to be a strong voice advocating for the protection of communities and the property rights of homeowners along California's coast. 
Austal USA to build Navy's steel rescue
vessels under $385 million contract
Austal USA has received a potential $385.1 million contract to finalize the design and begin the construction of the U.S. Navy's Navajo-class Towing, Salvage and Rescue Ship.
The Mobile, Alabama-based shipbuilder will initially build two T-ATS vessels under an initial $144.6 million fixed-price-incentive modification to a previously awarded contract and may construct up to three additional units if the military service exercises options, the Department of Defense said.
The Navy initially awarded the company a $3.6 million T-ATS functional design contract in June.
In a separate announcement, Austal noted that the acquisition program for the Navajo class will represent its first steel shipbuilding work with the service branch.
T-ATS vessels will be constructed with a common hull structure to support multiple naval missions such as towing heavy ships, the company added.
Cue Health collaborates with Google Cloud
to add variant sequencing to its Cue platform
Cue Health Inc., a health care technology company, has introduced its new collaboration with Google Cloud to address the nation's critical need for real-time respiratory viral variant sequencing and tracking.
The new capabilities will be built into the Cue Integrated Care Platform, which features the Cue Health Monitoring System and first-of-its-kind molecular COVID-19 test — authorized by the FDA for at-home, over-the-counter use, with accurate results delivered to mobile devices in approximately 20 minutes.
Cue Health aims to harness the power of Google Cloud's leading-edge artificial intelligence (AI), machine learning (ML), analytics, and privacy and security tools to enhance and scale Cue Health's platform to the benefit of all stakeholders in the ongoing fight against this and future pandemics.
Cubic supporting Synthetic Inject to Live
Virtual Constructive Training Events
Cubic Corporation announced that along with The Boeing Company, it has been supporting Synthetic Inject to Live (SITL) – Live Virtual constructive Training Events at NAS Pax River, Md, from Sept. 14-30, 2021, and will again in December 2021 (date TBD).
As the Services are increasingly moving towards the use of Live Virtual Constructive training to generate readiness and produce fiscal efficiencies, Boeing and Cubic have been working to support NAVAIR PMA-265's LVC Technologies Team in maturing and advancing the capability for rapid acceleration into the Fleet training enterprise.