DESIGN DISPATCH
Our daily look at the world through the lens of design.
BY THE EDITORS
November 02, 2021
Soho House Paris. Photography by Alexandre Tabaste
…
The Design Dispatch offers expertly written and essential news from the design world crafted by our dedicated team. Think of it as your cheat sheet for the day in design delivered to your inbox before you've had your coffee. Subscribe now. 
Have a news story our readers need to see? Submit it here.
Soho House Opens an Art-Filled Club in Paris 
Occupying a 19th-century apartment building that once served as French artist and writer Jean Cocteau's family home, Soho House's first Paris property—located in the nightlife-centric Pigalle neighborhood—is a tribute to the city's art and design legacy. The brand's in-house design team kitted out the rooms with a French-boudoir style and Art Deco accents such as aged-glass mirrored walls, gold leaf trompe l'oeil ceilings, and period fabric patterns from Maison Pierre Frey's archive collection. 
In the club spaces, visitors will encounter a number of references to Cocteau's Côte d'Azur villa, from the mosaic-tiled floor inspired by his face murals at the entryway to vintage velvet furniture to a 150-piece, all-paintings collection that includes works by Jules de Balincourt and Laure Provoust. Taking cues from the nearby Moulin Rouge, a cabaret room hosts screenings and performances, while the winter garden beckons guests with a pool terrace, painted trellis walls filled with plants, and a menu of French staples such as escargot and croques monsieur.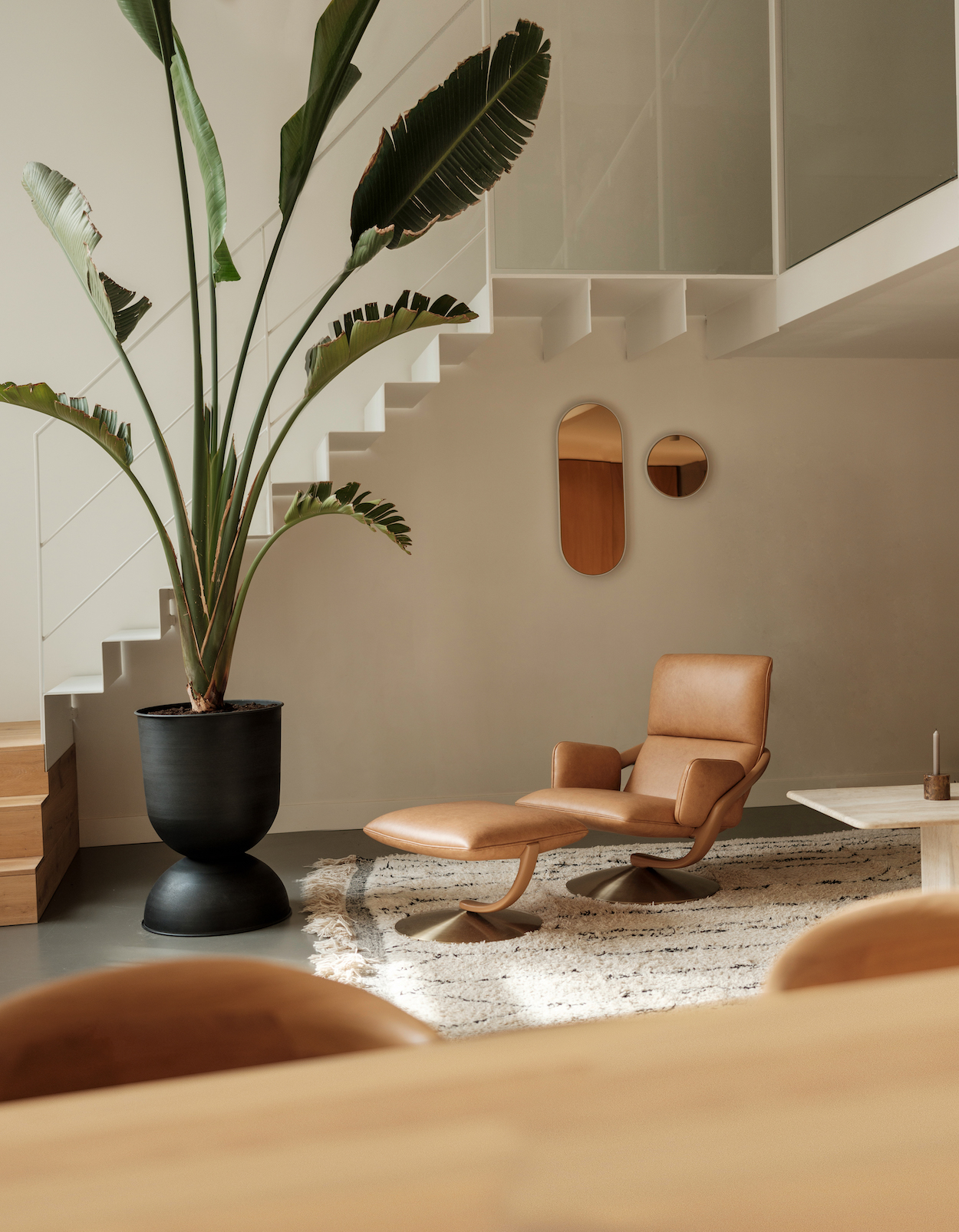 The Mishima Lounge Chair and Ottoman
…
Meet the World's First Customizable Carbon Fiber Lounge Chair
In 12th-century Japan, shogun Minamoto-no-Yoritomo sat atop a stone chair and prayed for 100 days for an impossible victory. More than eight centuries later, a sculptural lounge chair is seeking to uphold his legacy by conquering the impossible odds of gravity. Masterminded by the Scandinavian-inspired Japanese furniture brand Mishima, its namesake offering debuts as the world's first fully customizable carbon fiber lounge chair and ottoman. 
Inspired by Japanese artistry and designed in California, the sculptural lounger is cradled in a lightweight carbon fiber shell fabricated through a proprietary high-speed Direct Energy Deposition process that yields high-strength polymers that are smoothed and painted. The shell offers enough support to provide a nearly weightless balance for sitters, who are enveloped in sumptuous fabrics like supple leathers and mohairs. Credit a collaboration with Branch, the San Francisco agency known for pioneering advanced design technologies, which spearheaded the additive manufacturing techniques that make the Mishima chair a standout. The fabrics, carbon fiber shell, and base materials are all fully customizable, making each piece feel truly personal and one-of-a-kind.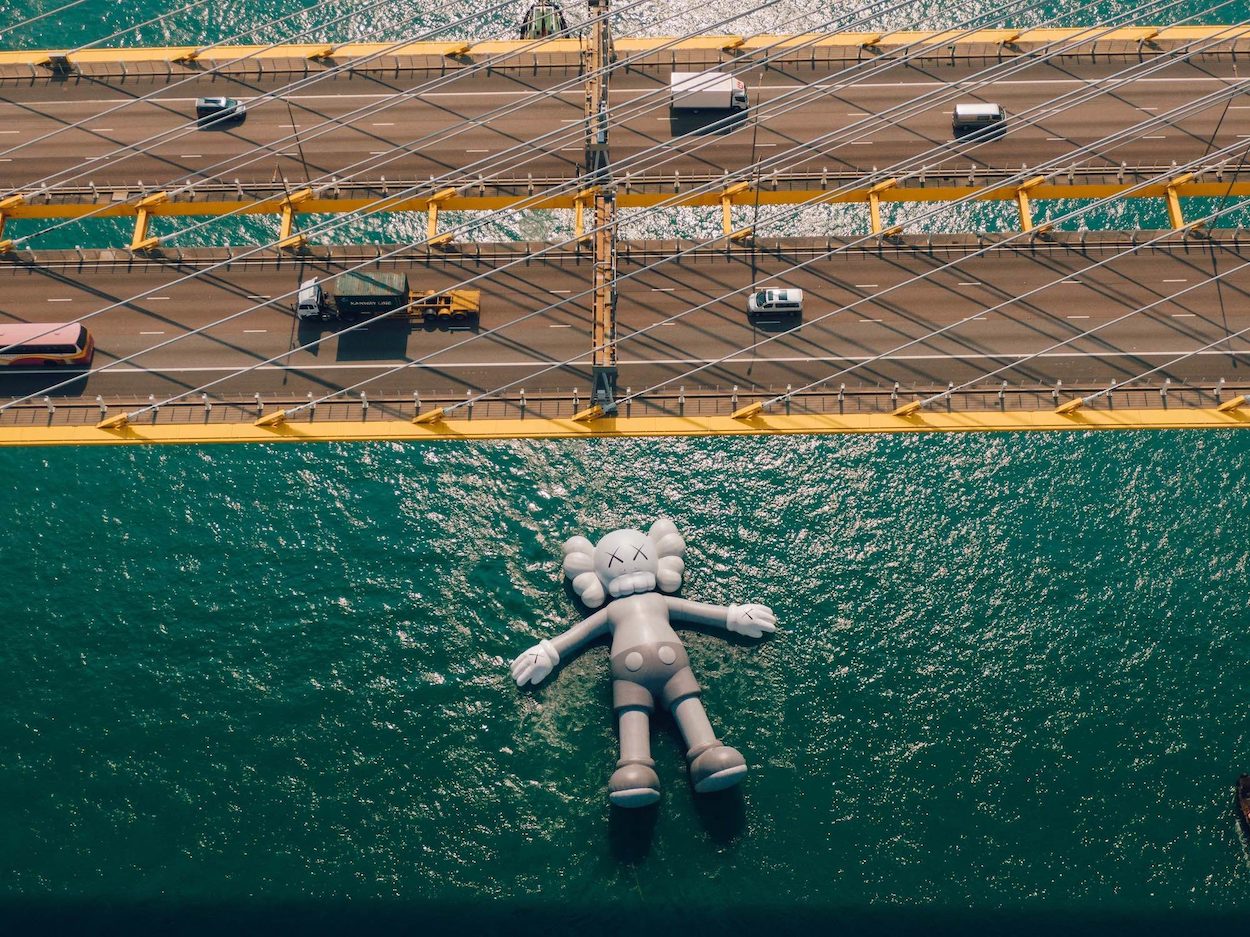 "Companion" by KAWS at Art Basel Hong Kong 2019
…
A giant inflatable sculpture of Companion by Kaws will soon head to Singapore.
After stops in Seoul, Taipei, Hong Kong, Japan, the U.K., and even outer space, the 105-foot inflatable artwork of the artist's signature Companion character will pop up at The Float @ Marina Bay in mid-November. "At a time when international travel may be challenging for many, I'm thankful for the opportunity through the ongoing Holiday project to bring art experiences to different localities, and am excited to come to Singapore for the first time," says Kaws, whose real name is Brian Donnelly. 
The internet is roasting Apple's most popular new product, the $19 "Polishing Cloth." 
Unveiled earlier this month alongside an array of new Apple gadgets, the pricey "Polishing Cloth" is already polarizing buyers (and inspiring parody). Some are crediting the tech giant's chutzpah for charging $19 for a small piece of fabric, while others point out that the price feels inconsequential after splurging on a $4,000 laptop. Measuring 6.3 inches square and made with "soft, nonabrasive material," the cloth is already backordered for two to three months. 
Tensions are rising between retailers and resellers using bots to gobble up inventory.
It may be more difficult than usual to purchase sought-after items—sneakers, electronics, video games, and so on—this holiday season. Resellers are increasingly deploying automated shopping software, also known as "bot" programs, to clear out inventory right when it drops. Experts fear that bot programs could wreak havoc within a number of retail categories that are already stretched thin due to pandemic-induced supply chain shortages.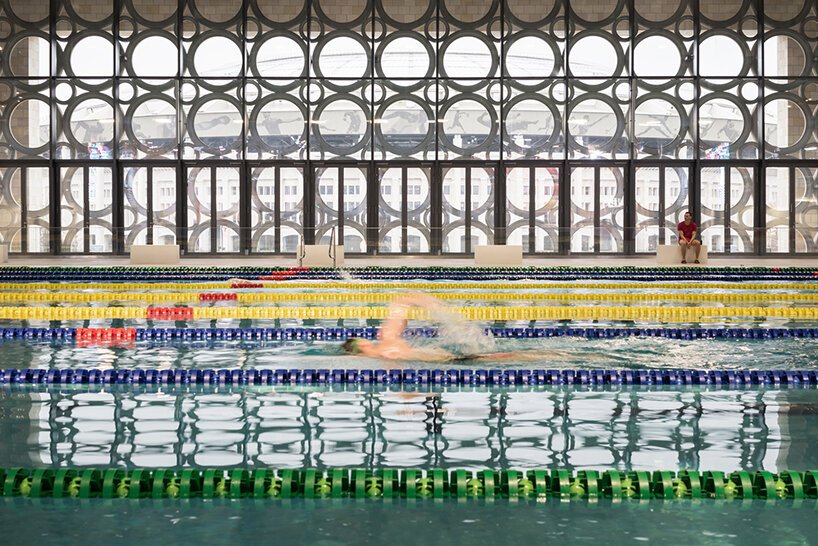 The Luzhniki Water Sports Palace in Moscow
…
UNK breathes new life into Moscow's landmark 1950s Luzhniki Swimming Pool. 
The midcentury water sports palace, which hosted events during the 1980 Olympics, has received a modern update and expansion after falling into disrepair. Along with a restoration of the historic pool, UNK added three additional pools, an underground parking lot, locker rooms, cafes, a shopping mall, and a multi-story water park with seven slides that cut through different planes of the space.  
Likened to a jail, UCSB's new ludicrously designed dorm is creating a firestorm. 
The University of California, Santa Barbara's proposal for a $1.5 billion Charles Munger-designed student dorm, in which 94 percent of its single-occupancy residences are windowless, is drawing ire within the architecture community. In addition to the resignation of architect Dennis McFadden, the head of UCSB's Design Review Committee, the proposal caught the attention of renowned architecture critic Paul Goldberger, who called it a "sick joke" and a "jail masquerading as a dormitory."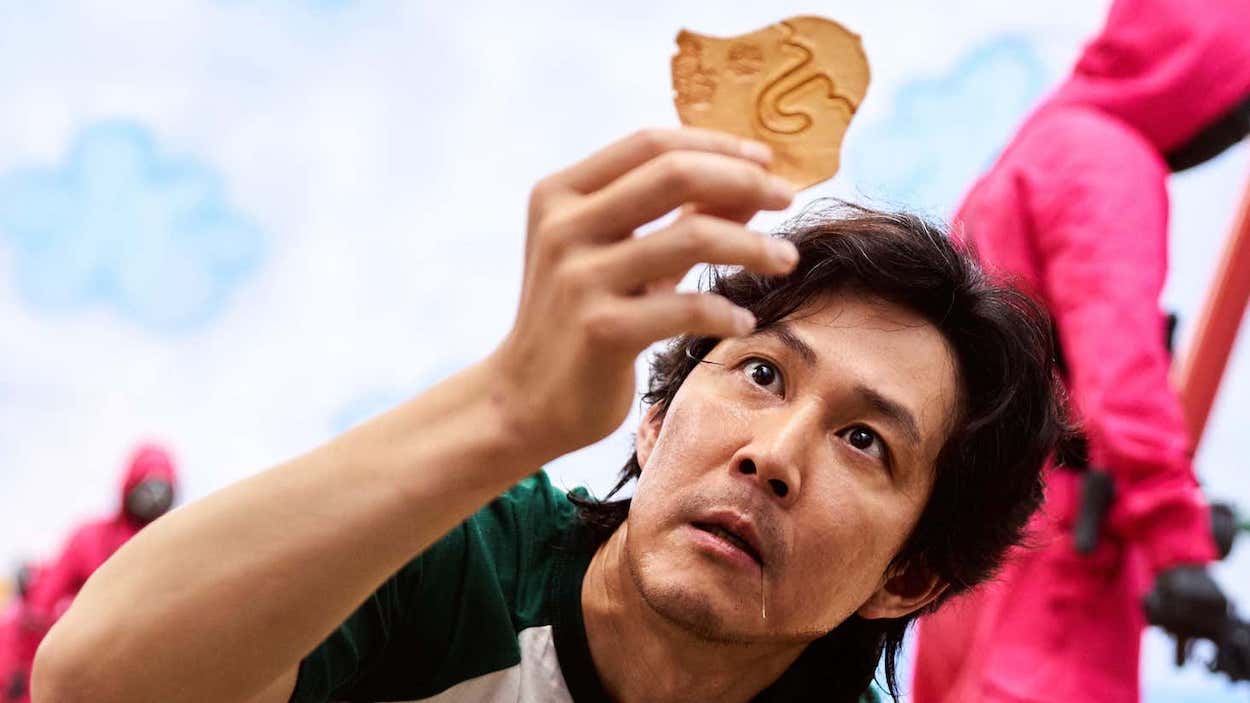 "Squid Game." Image courtesy Netflix
…
Today's attractive distractions:
An elaborate "CryptoEats" delivery scam quickly stole $500,000 from influencers. 
Speaking of crypto scams, we don't recommend buying any Squid Game tokens. 
In a sea of new Covid-related words, Oxford crowns "vax" as the Word of the Year. 
Pour one out for the tiny clothespin, a crafting staple turned cocktail adornment.
All Stories
Previous