Breakdown of 11 new laws for 2022 that
have major consequences for Californians
CalMatters
The new year brings a raft of new laws for Californians. They're likely to affect what your neighborhood looks like, how safe you feel, what recourse you have against discrimination — even how you take out your trash.
In 2021 the Legislature's super-majority of Democrats sent Gov. Gavin Newsom hundreds of bills that he signed into law, including several with major consequences for Californians.
Click here for a breakdown of 11 of those new laws taking effect in 2022, most of which lawmakers approved in the last session (a few videos cover more than one new law on the same subject).
Governor highlights landmark new laws for 2022
California Gov. Gavin Newsom
Gov Gavin Newsom has  highlighted new bills signed into law in 2021 that will go into effect on Saturday, including historic measures to expand worker protections, tackle the state's housing crisis, redress historical injustices, increase voter access and more.
"In partnership with the Legislature, we've advanced hundreds of new bills this year to make meaningful progress on an array of issues that matter deeply to Californians across the state," said Newsom. "I thank Pro Tem Atkins and Speaker Rendon for their leadership in advancing historic measures to improve the lives of Californians, including new tools to boost our housing supply, improve workplace conditions and build a stronger state. As we head into the new year, I look forward to our continued work to expand opportunity for all Californians."
Among the new laws taking effect January 1 are nation-leading protections for workers and important measures to increase the state's supply of affordable housing, create a more inclusive state, expand voter access and protect consumers and the environment from harmful chemicals.
For a rundown of the new laws, click here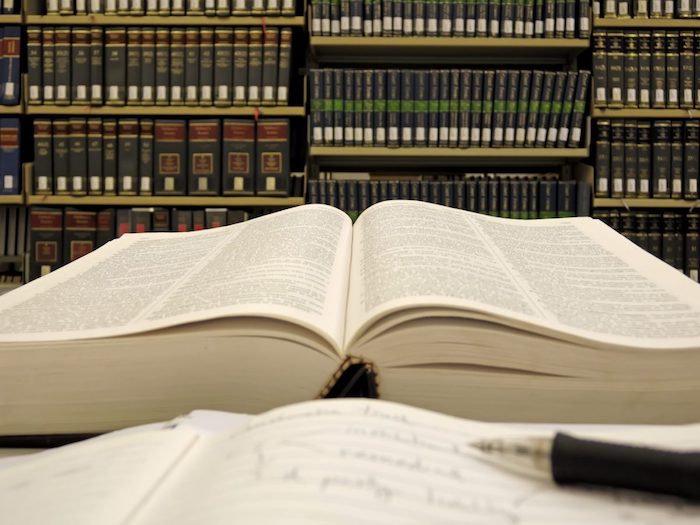 iStock Credit: iStock/ytwong)
Criminal justice reform panel scores legislative wins
By Byrhonda Lyons | CalMatters
Twelve books stored in a Stanford University library — that's what became of the last effort to dramatically revise California's penal code. No passed legislation, no chaptered laws.
Half a century later, Michael Romano, chair of the newly formed California Committee on  Revision of the Penal Code, stacked the books on his desk. 
"I like to say it's my iceberg that I'm trying to steer around," said Romano, also a lecturer at Stanford Law School.
Months after recommending 10 changes to California's penal code, Romano's committee seems to have steered away from docking their work at a college library.
Less than two years after forming, the committee has pushed through more than half of its recommendations. Six of the committee's proposals resulted in passed legislation sent to Gov. Gavin Newsom, who signed all the bills.
The seven-member group of current lawmakers, academics and judges is charged with recommending ways to "simplify and rationalize" criminal law and procedures, improve parole and probation and find alternatives to prison. 
Read more…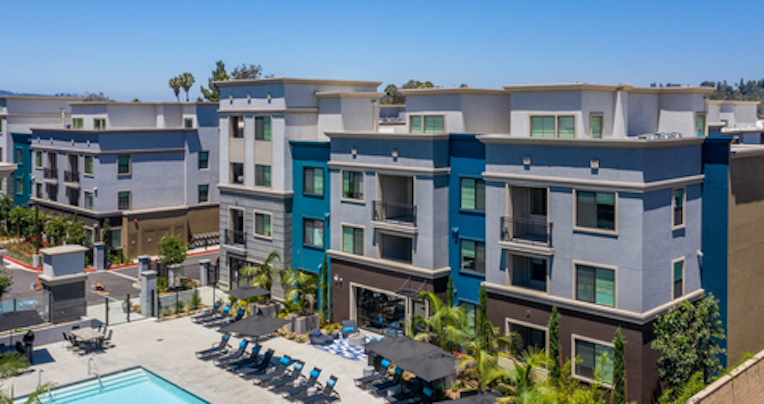 Alcove apartments in Escondido
Buyers of three Escondido apartment projects
say they will immediately lower rents
Waterford Property Company in partnership with the California Statewide Community Development Authority (CSCDA), a joint powers authority, has announced the acquisition of three Escondido multifamily properties.
The properties:
• Alcove Apartments, a 112-unit community, built in 2019, located at 650 North Centre City Parkway.
• Haven76 Apartments, a 76-unit apartment community, built in 2016, located at 2414 South Escondido Blvd.
• Rowan Apartments, a 126-unit apartment community, built in 2020, located at 700 West Grand Ave.
Waterford and CSCDA acquired the properties for $157 million from Lyon Living, the original owner and developer. Kyle Pinkalla of Northmarq represented the seller.
Upon taking ownership, Waterford, as project administrator for the property, and CSCDA  said they will immediately lower rents for qualified new residents making between 80 to 120 percent of the area median income (AMI) under CSCDA's workforce housing program.
City encourages residents and businesses to
contact waste hauler about trash pileup
Residents and businesses in the City of San Diego affected by private trash hauler Republic Services' labor dispute are being advised to contact the company directly to request collection service. Republic has set up an email account specifically to address individual pick-up requests by customers whose trash is piling up during the worker
strike: CustomerServiceSD@RepublicServices.com.
The City of San Diego's Environmental Services Department provides waste-collection services to single-family residences, but businesses, multifamily residences and private streets in the city are serviced by private franchise waste haulers, including Republic Services. For nearly two weeks, Republic Services sanitation drivers have been on strike over an ongoing dispute with company management regarding pay and working conditions. 
New era for local journalism
New, independent digital outlets and nonprofits have begun to fill some of the gap left by fading local newspapers. Limited resources and the pandemic have driven many toward providing community news, information and services rather than traditional accountability journalism.
Why it matters: "It's not just about a legal or structural shift, but it also represents a shift in how the mission of journalism is changing," said Emily Roseman, research director and editor at the Institute for Nonprofit News (INN).
Read more…
County issues alert as emergency rooms overflow
San Diego County emergency departments saw such a significant increase in traffic Wednesday that the region's emergency medical director issued a special alert just after 1 p.m. on Wednesday
About half of the 22 hospitals across the region were so busy that they had to divert some ambulances to other facilities, a common practice designed to give overburdened medical staffs time to catch up with crushing demand. The spike appeared to be due in part to a demand for testing.
Read more…
Auto shops, convenient stores are biggest
retail winners out of the pandemic
With months of mandated closures, social distancing restrictions and tempered consumer demand, the retail market certainly took a hit during the pandemic. But not all retailers are exiting the pandemic for the worse. In fact, many are in expansion mode or already experiencing a swift rebound from the pandemic.
Stan Johnson Co. recently published a Retail Tenant Expansion Report to outline the growth trends in the retail market. The report shows several retailers across sectors that are expanding their current footprint. "The automotive and convenience store sectors are reporting strong levels of planned expansion, with 7-Eleven looking to grow significantly in the long term, Quik Trip planning a significant regional expansion, and many of the aftermarket auto parts stores looking to add net new stores in the coming year," Lanie Beck, director of corporate research, marketing and communications at Stan Johnson Co., tells GlobeSt.com.
Read more…
Western Governors University and school
district announce teacher scholarship
Nonprofit, online university Western Governors University (WGU) and San Diego Unified School District (SDUSD) announce the TEACH-LEAD San Diego Teacher Pathway Scholarship, designed to eliminate the barriers that hold future educators back from pursuing their goals. The scholarship is open to new and returning WGU students enrolled with the Teacher's College and are currently employed as a paraeducator with SDUSD.
Paraeducators, also known as teaching assistants, work under the supervision of credentialed teachers. However, as practitioners juggle larger classrooms, the responsibility of instruction has increasingly fallen on paraeducators. This scholarship will help improve their skill set in the classroom while obtaining the required credentials to become certified teachers.
Read more…
Cal State San Marcos School of Nursing
receives gift to improve technology
Cal State San Marcos has received a gift of $200,000 from a Southern California foundation to further develop the existing nursing simulation and skills labs located in San Marcos and Temecula. 
The donation is the first one that CSUSM has received from the Henry L. Guenther Foundation, a nonprofit charitable organization based in Seal Beach.  
Funding will be used to equip three lab complexes with advanced technology and equipment, including virtual reality, simulation manikins and industry-standard instruments that will mirror real health care settings. The new immersive training labs will build a highly qualified and diverse nursing workforce to advance the health of residents in the region.  
Applications open Monday for
tuition-free San Diego Promise
Students enrolling at San Diego City, Mesa, and Miramar colleges for the fall 2022 semester can begin applying for the San Diego Promise program starting Monday. The San Diego Promise, which was launched by the San Diego Community College District (SDCCD) in 2016, offers up to two years of free tuition for first-time, full-time students who are recent high school graduates.
Thanks to funds raised by private donors, the San Diego Promise is also open to former foster youth, formerly incarcerated adults returning to school, those who cannot attend full-time due to unique circumstances, and DACA recipients. 
Along with free tuition and health fees, other benefits of the San Diego Promise program include book grants for eligible students, access to a peer mentor, and individualized counseling and guidance support.
The Promise program helps students complete their educational goals whether they receive a certificate of completion and enter the workforce, earn an associate degree, or transfer to a university. 
For more information, click here
How the flex space business
model will change next year
Flex space will play an increasingly important role in the future of the office sector as occupiers demand more agility from physical office space, according to a new analysis from Yardi Matrix—and big changes are expected in how flex space operators earn revenue.  
"Going forward, it is less likely that flex space operators will use the revenue model common before COVID-19, where operators signed leases for high-quality space in city centers and then rented the space out to their members," the Yardi report notes, adding that the firm's researchers expect franchising and management agreements with revenue sharing to become more common. 
What's more, "in management agreements, landlords will be responsible for the cost of fit-outs but are able to receive a larger share of the revenue from the operators," the report states. "These agreements also reduce the risk of leasing to a single flex space tenant and align incentives between the operators and landlords."
Read more…
Nearly 1 million renters priced out of home ownership
Many first-time buyers continue to struggle to move into homeownership amid sustained price growth and competition from all-cash buyers. The share of first-time buyers fell to 26 percent in November, according to the November Realtors Confidence Index Survey. 
This is the lowest level since January 2014, which was also 26 percent, and since NAR started tracking the share of first-time buyers on a monthly basis in October 2008. 
NAR also found that nearly 1 million renter households got priced out of the market due to the price increase in 2021. During January-November 2021, the median existing-home sales price averaged $345,442, a 16.4 percent year-over-year increase from the median sales price of $296,700 in 2020. 
At this price, the income a household needs to pay the mortgage affordably such that the monthly mortgage payment and interest payment don't exceed 25 percent of income rose to $62,872, up from $55,186. 
Read more…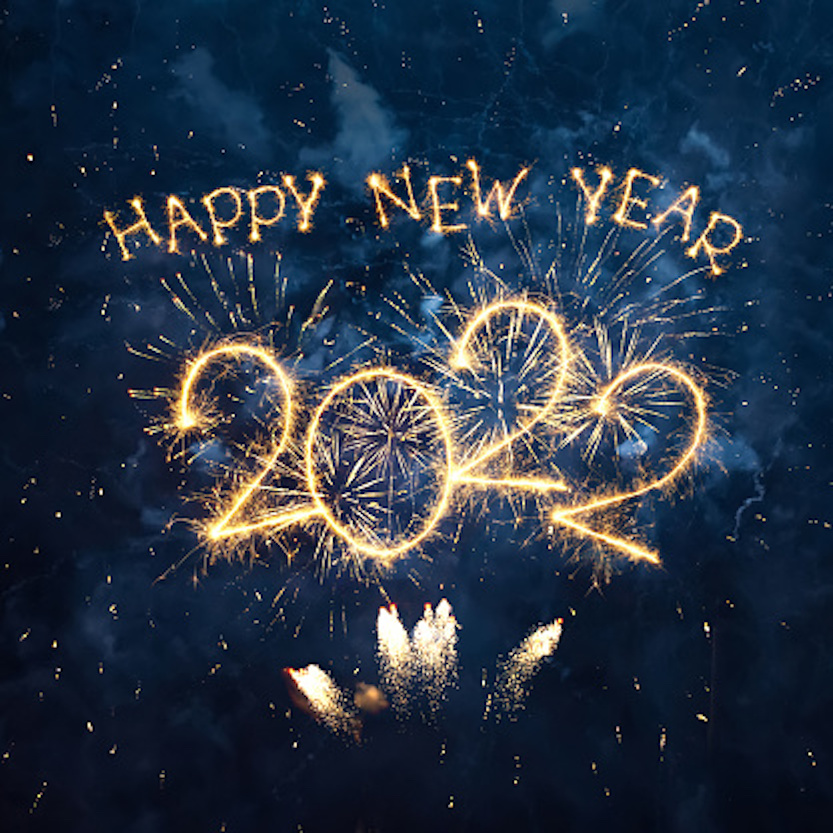 Happy New year to all the readers of SD METRO. May the new year bring you many blessings.